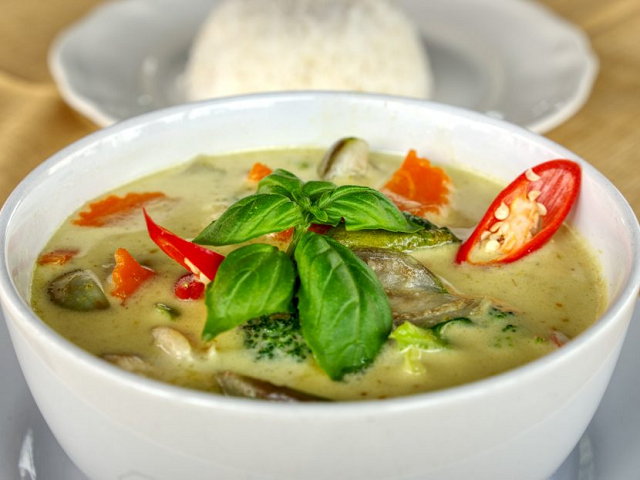 Dear customers
Due to the current situation caused by Covid we have to change our opening times.
Please note that our restaurant is open from 2 pm until 9 pm and we do not serve breakfast at the moment until business is back to normal.
Special Offer from 2 pm – 9 pm
Wiener Schnitzel with French Fries or Fried Potatoes 195 Bt.
Chicken Breast in Mushroom Sauce, French Fries or Fried Potatoes 195 THB
Pat Tai Chicken 90 THB
Fried Rice Chicken 90 THB
Massaman Curry with Rice 140 THB
Green Curry Chicken with Rice 140 THB
Have a look at our daily offers during the low season. You will find them in our Facebook account.
Why not have an excellent bottle of wine at 20% discount or a refreshing Belgian beer at 25% discount with your dinner?
You don´t like pork or chicken and want to spoil yourself with a special treat? All our beef dishes, Australian Black Angus, are on 20% discount as well.
ดูข้อเสนอประจําวันของเราในช่วงโลว์ซีซั่น คุณจะพบพวกเขาบัญชี Facebook ของเรา
ทําไมไม่มีขวดไวน์ที่ยอดเยี่ยมที่ส่วนลด 20% หรือเบียร์เบลเยียมสดชื่นที่ส่วนลด 25% กับอาหารค่ําของคุณ?
คุณไม่ชอบหมูหรือไก่และต้องการที่จะเสียตัวเองด้วยการรักษาพิเศษ? อาหารเนื้อของเราทั้งหมดออสเตรเลีย Black Angus มีส่วนลด 20% เช่นกัน
Thank you